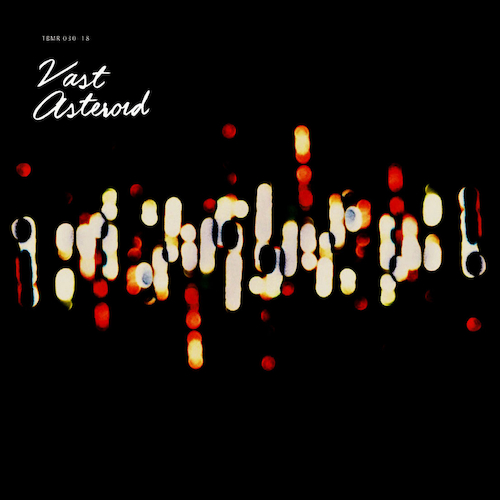 Vast Asteroid
Available Formats
Tracks
Price
Buy
12" Vinyl Album (Deluxe Edition)
8 tracks

£

14.00
Description
Vast Asteroid - Vast Asteroid
Currently on sale £̶ ̶1̶9̶.̶0̶0̶

Vast Asteroid's heavy Spacegaze music involves a mix of Desert Rock, Shoegaze, Art Grunge, even a whisper of New Wave. They deftly use that heaviness and pleasurable weight of those sounds, and mix it with LA's attitude.Each of their songs are dreamy, catchy, while the vocals are bright, harmonic, melodic, and easy to decipher against their impressive, multi-layer wall of sound. Their songs reflect current times, and challenges the state of the world. It musically wrestles with the battle of hope and fear. It also communicates the importance of arming yourself with intelligence, heart, grit, and vigor.



This masterful collection is highlighted by 'Spacegaze', the last track's jam. Dave Catching, of Eagles of Death Metal joins in, adding cosmic icing on the cake. The trio's week-long session was recorded during an intense storm that fell on the Mojave Desert's Rancho de la Luna Studio. You can almost hear the sounds of the bells that rang from the wind, and the pounding rain drenching the desert dust.

Limited deluxe vinl LP gatefold edition +dowload including 2 previously unreleased Bonus tracks. Recorded at Rancho de la Luna Studios, Joshua Tree (CA). Produced, recorded, engineered, and mixed by Andy Freeman Assistant engineer: Johnnie Burik.


Reviews
"Their self-titled debut is able to instantly bring together the lovers of shoegaze, space rock, Britpop, and heavier stuff like stoner and desert rock."
The Big Takeover
"Combining spiraled guitar interspersed with a driving beat and soaring vocals, this is yet another gem drawn from a classic."
We Know Music
"The heavy, pounding drums, throbbing bass, and reprimanding guitar riffs mixed with the usual melodic vocal takeover is a combination that's hard to resist."
The Violet Wave
"A wonderful swirl of a crafty pop songs mixed with swirling dynamics."
New Noise Magazine
Tracklisting
12" Vinyl Album (Deluxe Edition) (TBMR030LTD)
Vast Asteroid

- Mincemeat

Vast Asteroid

- Sleep

Vast Asteroid

- Drown

Vast Asteroid

- Vivid Dream

Vast Asteroid

- Sick

Vast Asteroid

- Encrypted

Vast Asteroid

- Poison Fang

Vast Asteroid

- Spacegaze