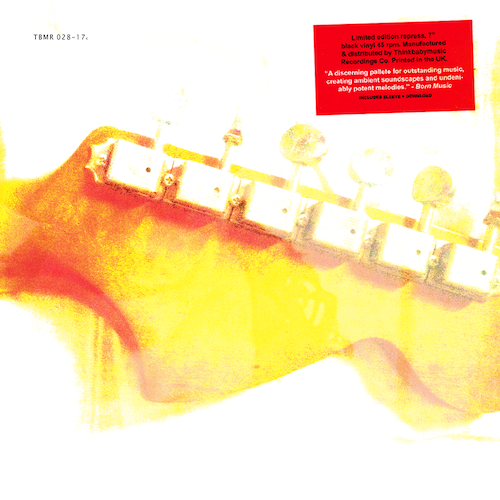 What You Know / Absolutely Nothing
Available Formats
Tracks
Price
Buy
7" Vinyl Single (Reissue)
2 tracks

£

7.00

Download Single (

MP3

)
2 tracks

£

1.98

Download Single (

WAV

)
2 tracks

£

1.98

Download individual tracks
From £1.99
Description
The Velvoids - What You Know / Absolutely Nothing
Currently on sale £̶ ̶9̶.̶0̶0̶

Throughout the years, The Velvoids never lose that emotion-centered palm grip on their melodic music. Vulnerable? Yes. Authentic, but also free. As forever students of various art forms, 2018 sees the release of two new snapshots on a double A-side single, composed of raw, rhythmic stories, reaching far beyond their urban Athens origins, to an entire multicultural universe.



With steady, consistent spurts of sonic transcendence; it's a short pause of reflectance in the midst of a rollercoaster life. While The Velvoids steadily evolve, having performed and released music since 2003, with every listen to What You Know /Absolutely Nothing emerges a different feel from the many left lurking in the midst of this curated chaos, documented on the spot during a 3 day-long squatted studio session while pregnant with their daughter, and delivers a lyrical approach and wordplay as gifted as they come.




Reviews
"Impulsive creativity, vivifying melodramatic harmonies with a balance of frenetic and controlled energies. Prone to chaos and always looking forward, The Velvoids just might break through all the white noise."
Atwood Magazine
"A discerning pallete for outstanding music, creating ambient sound- scapes and undeniably potent melodies."
Born Music
"The Velvoids manage to achieve a feeling of cool connection and personal vulnerability in a shockingly short piece of music that has you wanting to hear it from the beginning again even before it's slowed to a finish."
Lords of Dogwood
"Absolutely Nothing opens with drifting, surfacing, sonic colors and dreamy vocals flowing into a new wave alt-rock tune on a measured groove. A low-slung rhythm, resonant and vibrant, drives the music, as shimmering-lite guitars ride overhead. An excellent, rife with low-level sonic energy that's both disturbing and alluring, at the same time."
Tattoo Magazine